Voting is set to begin in Brent and Harrow to select Labour's candidate for the London 2020 elections.
Current London Assembly Member for the area Navin Shah is stepping down from the role at the forthcoming election and is supporting Krupesh Hirani to be Labour's next candidate at the May 2020 elections.
Labour Party Members who have been members since September 2018 are paid up to date will have the opportunity to vote for Krupesh Hirani to be the Party's candidate in Brent and Harrow at the London elections in May 2020. Voting will be from 5th February to noon on 19th February 2020. Members will receive their ballots by email on 5th February. Members who have not submitted email details to the Party as part of their membership application or do not have one will be sent a physical postal ballot.
Krupesh Hirani made it on to the ballot after securing the most nominations from Constituency Labour Parties and trade unions and affiliated socialist societies over the 2019 summer period. The selection campaign was then paused by the Labour Party following the general election and the understandable priority given to select MPs for the December 2019 elections.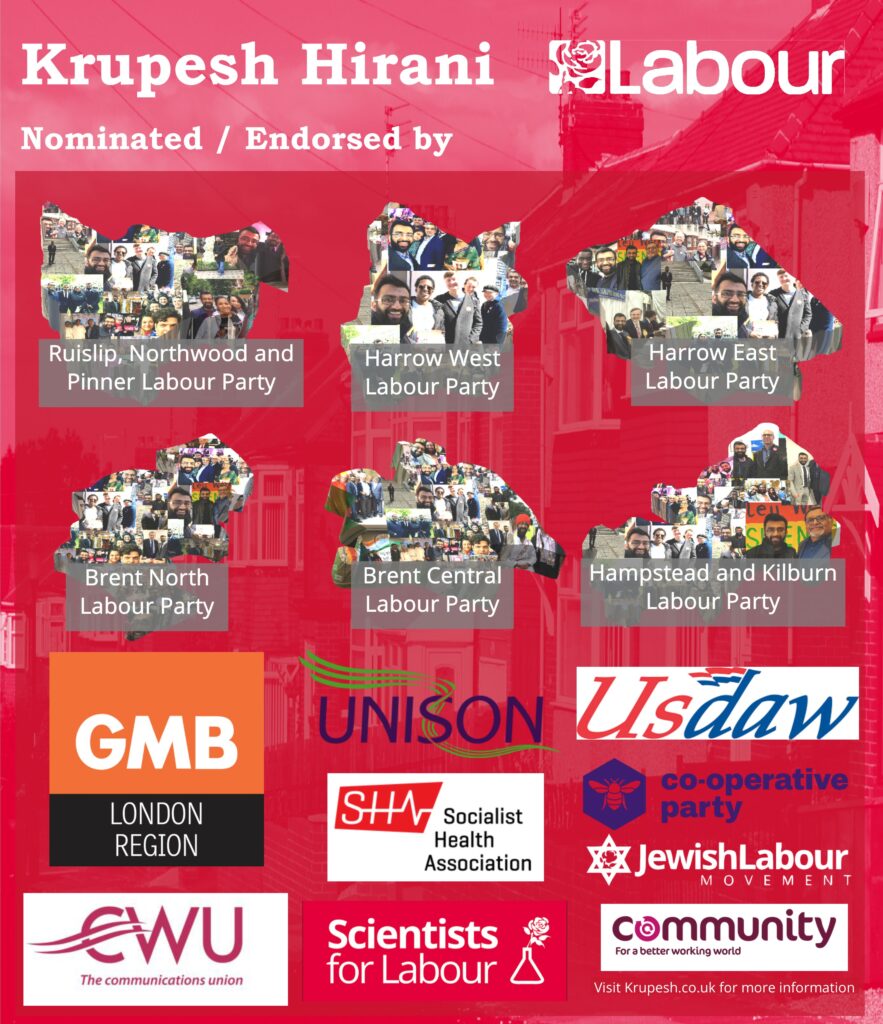 If you would like to volunteer for Krupesh's email contact the team by email on hiranicampaign@gmail.com.
Any press queries should also be sent to the above email address.