About Krupesh
I was born at Central Middlesex Hospital, was state school educated in Brent and have spent my whole life in North West London.
I have extensive public experience have been elected as a Councillor in Brent in 2010, 2014 and 2018. I have served in Cabinet posts covering Adult Social Care, Public Health, Sport and Leisure, and Culture. I am currently overseeing Brent's year as the London Borough of Culture.
Outside of Politics, I have worked in the voluntary sector. I worked for the Harrow based disability charity Aspire for seven years and then the MS Society for four years. I have also actively volunteered at the Stanmore Hindu Temple in Harrow.
I am a keen runner and take part regularly in local Park Runs and also love a bit of 5-a-side football.
I am husband to a wonderful woman and father to a beautiful girl. I am passionate about making sure my daughter's generation has better opportunities to succeed than those previous and that they also live in a cohesive and peaceful society and community.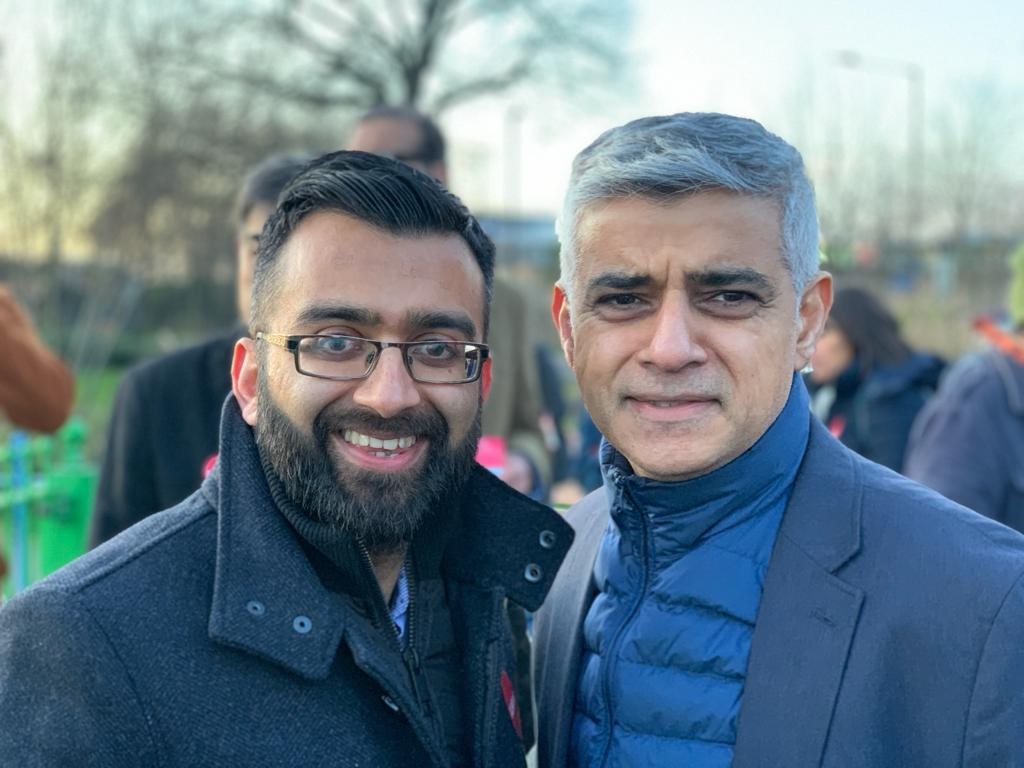 Vote Labour on May 6th 2021
On 6th May 2021, Londoners will be voting for the Mayor of the capital along with London Assembly Members. You till get three ballot papers on the day. One for the Mayor, one to elect your London Assembly Member and one to vote for a Party for Londonwide London Assembly Members.
Vote Labour on all three ballots on May 6th, or earlier if you have signed up for a postal vote. Postal votes were crucial in getting rid of Donald Trump in America. You can sign up for one here.
The London Assembly Explained
The London Assembly examines decisions and actions to ensure promises to Londoners are delivered.
That work is carried out by the 25 London Assembly Members, who Londoners elect at the same time as the Mayor. Eleven represent the whole capital and 14 are elected by constituencies. Brent and Harrow is one of those 14 constituencies.
Assembly Members who represent constituencies strive to get the best out of the Mayor's resources for the local areas that they represent.
As the most powerful directly-elected politician in the UK, it is important the Mayor of London is held publicly and democratically accountable. The Assembly holds the Mayor and Mayoral advisers to account by publicly examining policies and programmes through committee meetings, plenary sessions, site visits and investigations. The Mayor should respond to Assembly motions and formal recommendations.
In addition, the Assembly questions the Mayor ten times a year at Mayor's Question Time. The Mayor must also consult Assembly Members before producing statutory strategies and the multi-billion pound budget for the GLA Group. The Assembly can reject the Mayor's strategies and amend the draft budget if a majority of two-thirds agree to do so.
Assembly meetings are open to the public so Londoners can stay informed about the activities of the Mayor and the Assembly can publicly review their performance.
As well as examining the Mayor's actions and decisions, Assembly Members act as champions for Londoners by investigating issues that are important to the capital - from improving the economy to how to tackle alcohol misuse by young Londoners.
Assembly investigations are carried out by cross-party committees which cover vital areas like transport, policing, housing and planning, the economy, health and the environment. The Assembly can press for changes to national, Mayoral or local policy.