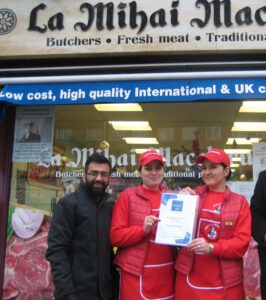 The Government has failed to provide adequate support to workers and businesses and as we recover and rebuild following the worst of Covid-19 we need to ensure that people are able to support their families and that local businesses can flourish again.
Other countries such as Germany and France have provided a 24 month furlough scheme which has provided greater certainty and support for workers and businesses during the crisis. Meanwhile in the UK, our Government has not coordinated the health and economic responses to the crisis.
They have wasted money on testing services that do not work and in the process have given large mult-million pound contracts to companies with links to the Conservative Party - putting their mates above the people of this country.
I will campaign for better support for businesses and sectors that have been disproportionately impacted by Covid such as the leisure, hospitality and cultural sectors.
We also need to review our economy going forward and make sure that the businesses of tomorrow address the immediate crisis of climate change. I will promote and support local 'Green' businesses and use my platform to help businesses and organisations that practice activities that show innovative and sustainable practices.
GMB Trade Union Campaigns