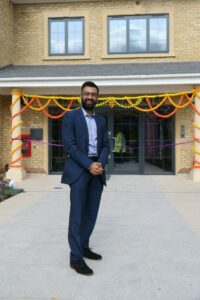 We all know the housing market is broken in London and that is also true in Brent and Harrow. The lifting of the borrowing cap for local authorities will help to some degree but work with the GLA is crucial in tackling the housing crisis and more can be done to coordinate and link the GLA to Brent and Harrow. The GLA has considerable housing powers when it comes to large scale developments. I will work to bridge the gaps between communities, the GLA and Local Councils to ensure housing is built that is affordable and fit for all.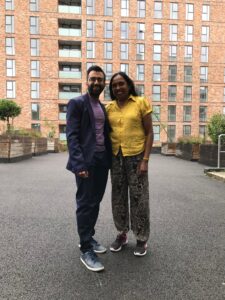 At the same time there is immense pressure on outer London boroughs to build more. With green spaces being so crucial to our environment, it is important that we do protect our vital green spaces. We also need to ensure that we build housing that is future proofed in terms of supporting the transport network with bike storage, shared car schemes and charge points for e-cars.
We all know about the lives impacted and lost by the Grenfell fire in 2017. I will work with the Fire Brigade's Union to raise fire safety standards in Brent, Harrow and beyond and continue to campaign for the Government to act on the scandal of unsafe cladding.
As a ward Councillor in Dudden Hill I also have deep concerns about the standard of privately owned low-rise buildings which are being left behind in policy discussions as the focus is on high rise and cladding following Grenfell. I will work to raise the standard of low rise privately owned properties up the agenda at City Hall.
Both Brent and Harrow Council have sought to raise standards of the private rented sector by introducing landlord licensing. I will support renewal cases by local authorities as these do tend to be time limited.
There are also new regulations on energy ratings on rented properties which I will promote with tenants in Brent and Harrow in partnership with housing charities.